The Digital Library of AL-Wataniya Private University
Graduation Projects

The first scientific week in dentistry
The Scientific week in Dentistry (Knowledge enrichment. Skills acquaintance…international partnerships)
Al-Wataniya private university has aimed … since its inception in 2010 … to promote the dissemination of science and knowledge … to build people … to utilize their unlimited potentials … to accomplish the best academic and knowledge achievements.
In pursuit of this aspiration, the Scientific Week in Dentistry, which was organized by Al-Wataniya Private university from 13/2/2021 to 2/21/2021, in cooperation with major academic institutions in this field ((University of Milan and Ruba Al-Mimar Corporate,the exclusive agent for "Prodent Italia" for dental implants in the Middle East)) as one of the outcomes of the efforts made at the university, looking forward to achieve several goals
The event of "The Scientific Week" started on Saturday 13/2/2021 under the distinguished attendance of the Minister of Higher Education and Scientific Research, Prof. Dr. Bassam Bashir Ibrahim. In a speech delivered by the representative of the Minister, Prof. Shukri Al-Baba, Deputy Minister of Higher Education and Scientific Research, he emphasized the importance of This scientific event by shedding light on the latest developments and developments in the field of dentistry in general and in the field of dental implants in particular in the hope that the opportunity will be available to all participants and attend to cooperate with each other and exchange experiences and scientific knowledge. While Prof. Dr. Ahed Khzam, President of Al-Wataniya Private University, indicated that the university, in its march towards achieving scientific progress, is a basic principle and a method that adopts the concept of intellectual and scientific models and communicating with the developments of science and technology in parallel with the major universities and advanced international institutions. (University of Milan and Ruba Al-Mimar Co, the exclusive agent of "Prodent Italia" in the Middle East) is to achieve the maximum possible scientific benefit and raise the efficiency of our graduates and qualify them to keep pace with scientific progress and development, also looking forward to a lofty goal that focuses on serving the local community. In her speech, Mrs. Ruba Al-Mimar (CEO of  Ruba Al-Mimar Corporate for Equipping Dental Clinics) indicated that this scientific meeting is an important and advanced step to advance the scientific and professional level of graduates of the College of Dentistry, and we all hope that it will achieve the desired goals and be the beginning of a fruitful and continuous cooperation to keep up with the latest scientific techniques in the field of dental implantation, as Professor Dr. Hussein Al-Issa, Dean of the College of Dentistry at Al-Wataniya private  University, stressed the university's keenness in general and the College of Dentistry in particular to keep pace with the scientific development and progress in dental science, and to empower graduates to use modern technologies in treatment, noting that " scientific week" includes several axes towards achieving this goal, which are summarized in lectures, workshops and clinical operations in dental implantation as well as endodontic treatments and mobile prostheses," 
In his speech, the representative of the Students' Union, Al-Wataniya Private University Branch, Mr. Hazem Al-Asfar, affirmed that Al-Wataniya Private University seeks to contribute directly and effectively in all areas aimed at improving the educational level, stressing that this event reflects the university's belief in the need to develop scientific research away from the total reliance on ready-made research And archived.
This scientific week included lectures and workshops in various dental sciences and a number of implantation operations, with the participation of a group of academics, researchers and specialists in oral and dental medicine and surgery in Syria, and from various public and private universities. And open new horizons for them in their bright future
The speech of the guest professor, Dr. Diego Lopes from the University of Milan, Italy, the delegate of the University of Milan to sign the protocol, constituted the start of the scientific journey, as he indicated in his speech his interest in the global approach that includes the surgical treatments needed from Soft tissues surgeries, and orthopedic surgeries, bone and hard tissue surgeries, dental implantology, guided bone regeneration, prosthodontics, and also deals with a number of cases that he worked on and the method of transforming patients' smile from a hesitated smile to a confident smile that satisfies patient and doctor together,
It is worth noting that Prof. Dr. Diego Lopes is an assistant professor at the University of Milan, Italy, a visiting lecturer at the Chinese ShangaiJiao Tong University, and a lecturer at Shandong University of China. Further, he has many refereed papers published internationally.
In conclusion, "Al-Wataniya Private university extends its sincere thanks and gratitude to the University of Milan and its representative, Professor Diego Lopes, Ruba El Mimar Company, the exclusive agent of "Prodent Italia" for dental implants in the Middle East and to all the lecturers participating in the Scientific Week of Dentistry for their contribution to the success of the program

First day


Second day


Third day


Fourth day


Fifth day


Sixth day

Participants in the Scientific Week in Dentistry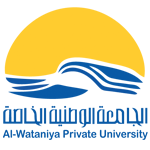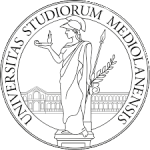 الجامعة الوطنية الخاصة 2021